Prof Jo Diederich,
Clinical Psychologist & Director
Welcome to the Psychology Network Pty Ltd. Our sole purpose is to support individuals, partners, families and organisations who are affected by mental health issues such as Anxiety, Depression, Stress and workplace-related problems. Our psychologists offer both assessment and therapy with a view of supporting clients in everyday life by use of the latest technology and all available communication channels. This includes face-to-face sessions where possible, online consultations as well as artificial intelligence and other forms of technology designed for individuals with mental health concerns.
I would like to introduce myself briefly. I am a registered clinical psychologist in Australia as well as an Honorary Professor in the School of Information Technology and Electrical Engineering at the University of Queensland. I obtained a Habilitation (Higher Doctorate) in Computer Science from the University of Hamburg (Germany), a PhD in Psycholinguistics/Computer Linguistics from the University of Bielefeld (Germany) and the degree of "Diplom-Psychologe" (with a focus on clinical psychology) from the University of Münster (Germany).
I am privileged to work with an amazing team of psychologists. Please email the Psychology Network Pty Ltd if you would like to book an appointment with myself. Email
admin@psychologynetwork.org
Kerrin Danswan,
Clinical Psychologist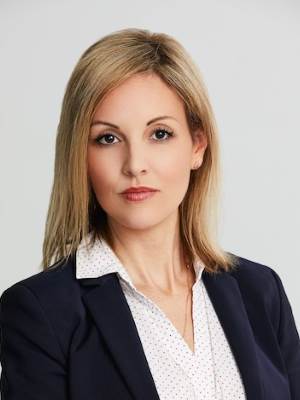 Kerrin Danswan is a Clinical Psychologist with over 10 years of experience. Her clients value her warmth and the quick sense of connection and rapport that are so vital in times of crisis, challenge and personal growth. Kerrin draws upon a broad range of experience and expertise to support men and women seeking support, or who are looking for growth, empowerment or simply to get more out of life. Kerrin offers the highest quality Psychology and Counselling support in a safe, respectful and confidential environment drawing upon a range of techniques. Kerrin holds a Bachelor of Psychology, a Master of Clinical Psychology. Email
admin@psychologynetwork.org
Christina Hully,
Clinical Psychologist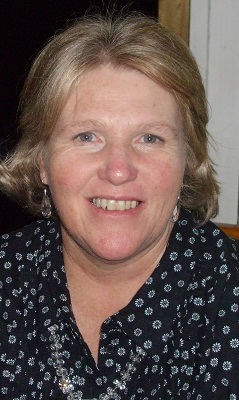 Christina Hully is a Psychologist who has been registered since 1984. She has achieved membership to three Professional Colleges with the Australian Psychological Society (College of Clinical Psychologists; College of Counselling Psychologists: and College of Educational & Developmental Psychologists).
She has worked in a variety of public, private and community setting offering psychological assessment and therapy to people of all ages with related mental health issues (anxiety, depression, stress, grief and trauma) and physical health concerns (pain and other health conditions), developmental or learning issues, and workplace assistance and crisis management.
Christina has trained in a number of therapeutic modalities, including Cognitive Behavioural Therapy and associated third wave therapies (ACT, DBT and Compassion Focused Therapy), as well as therapies that are effective with treating trauma and neglect (EMDR, Schema Therapy & Sensorimotor Art Therapy), and develops individual therapy plans to utilize each client's strengths in working towards mental health and wellbeing. Email
admin@psychologynetwork.org
Maria Davey,
Clinical Psychologist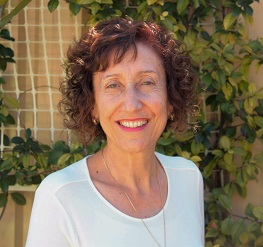 Maria is a Clinical Psychologist who is registered with the Australian Health Practitioner Regulation Agency (AHPRA), and is also a registered provider with Medicare. She is also a member of the Australian Psychological Society and the Australian Association for Cognitive and Behaviour Therapy (AACBT). Maria has been working as a registered Clinical Psychologist for over 10 years, and has a special interest in health psychology. She is experienced in working with individuals and couples. Maria utilizes an integrative treatment approach using evidence based therapies.
Maria feels privileged in supporting her clients to a journey of self-awareness. She believes in providing her clients with a peaceful, safe, and compassionate place where they can learn new coping skills to enable them to live a fulfilling and rewarding life. She is passionate about facilitating personal growth in every individual and in empowering them to find hope, strength and resilience, no matter what their history. Maria's warmth and valuable life experiences enable her to relate in a non-judgemental and empathic way to clients from diverse backgrounds. Her ability to develop a genuine, respectful and collaborative relationship with clients greatly assists in achieving positive therapeutic outcomes.
Maria is currently enrolled in a PhD at Curtin University in Western Australia. Her research is investigating the benefits of an Acceptance and Commitment Therapy intervention for parents of adolescents with a diagnosis of Type 1 Diabetes Mellitus. Email
admin@psychologynetwork.org
Sarah Jabeen,
Clinical Psychologist, Doha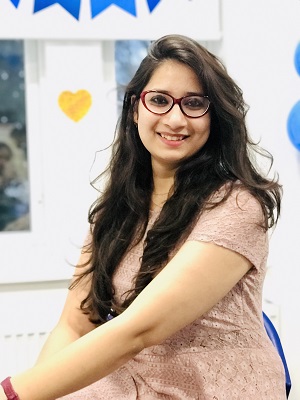 Having earned an MA in Early Childhood Development and Research (New Delhi-India) and a MSc in Clinical and Health Psychology (United Kingdom), Sarah understands the importance of early childhood and the clinical approach to determine the holistic development of children and adolescents for them to mature into competent adults.
With the past experience of being a school counsellor, Sarah has first-hand experience at providing children and adolescents with individual psychotherapy to help them facilitate social, vocational and personal adjustment to allow them to lead more meaningful and fulfilling lives.
Sarah aims to use the knowledge and understanding to better the lives of clients. Committed to helping clients in a profound way, lending a keen ear to their concerns, and helping them learn ways in which they can approach their mental, emotional, and behavioural well-being. Email
admin@psychologynetwork.org